Hail to the Chief
Is CIA's Gina Haspel Going Full MAGA?
February 12, 2020 - The director's applause for President Trump at the State of the Union worries former CIA officials who wonder about her independence from a White House that demonizes the intelligence community. Continue Reading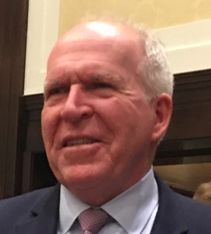 The CIA's "Wake-Up Call' for Obama on Russian Hacking Is Still Classified
The latest Senate intelligence Committee report still redacts the details of the finding that led to the investigation of Trump, Mueller's probe, and impeachment. READ MORE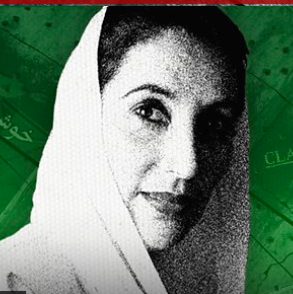 Pakistani Intelligence and the Assassination of Benazir Bhutto
"No one, from paupers to presidents, wants  to cross the Deep State," the BBC concludes. READ MORE
The Deep State Blog
Is Huawei China's version of Crypto AG?
February 13, 2020 - A CIA leak of an old story resonates with the new technology debate that is dividing Western intelligence agencies. CONTINUE READING
---
How the IDF's Unit 8200 Feeds Israeli Cybersecurity Startups
February 12, 2020 - With mandatory military training for young people, Israel generates a steady stream of signals intelligence experts who go into business when their military duty ends CONTINUE READING
---
Jamaica's Lashana Lynch Becomes 007 in the Next James Bond Movie
February 12, 2020 - When Bond retires, the black actress takes his title in the upcoming "No Time to Die." CONTINUE READING
---
Previous Stories