Jefferson Morley | August 29, 2019
Israel: Mossad
In the News
Translation
Effective and Notorious
Mossad (the Hebrew word for "institute") is one of the world's most effective and notorious intelligence services. Its policy of targeted assassination is unparalleled among the world's intelligence agencies.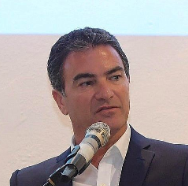 Israeli officials have acknowledged organizing the assassination of five Iranian nuclear scientists, as part of an effort to prevent Iran from obtaining nuclear weapons. UAE authorities say a team of 26 Mossad agents was responsible for killing a senior Hamas military commander in a Dubai hotel room in 2010.
Mossad has diverse cyber capabilities. Israeli intelligence reportedly infiltrated the Stuxnet virus into the computers of Iranian nuclear facilities causing high-speed centrifuges to malfunction. The virus, discovered in 2010, was produced by a joint U.S.-Israeli team, according to the Washington Post.
In April 2018, Israeli prime minister Benjamin Netanyahu announced that Israeli operatives had broken into an archive on the Iranian nuclear program from 1993 to 2003. Israeli officials estimate that they
obtained approximately twenty percent of the entire archive. The trove included some 55,000 pages of documents and a further 55,000 files on
CDs—files that included photos and videos in addition to documents. Iran denied the claim.
Israel's domestic security service, equivalent to the American FBI, is known as Shin Bet. According to Human Rights Watch, Israeli authorities enforce "severe and discriminatory restrictions on Palestinians' human rights" and facilitate "the unlawful transfer of Israeli citizens to settlements in the occupied West Bank."
The combined budget of the two services in 2017 was $2.4 billion, according to Ha'aretz. Mossad director, Yossi Cohen, was appointed in 2016.
Resources
---