Jefferson Morley | September 8, 2019
Who Is Jefferson Morley?
I'm a journalist, editor, and author in Washington DC. I've been an editor or reporter at a galaxy of liberal publications, from the New Republic, Nation, Slate, Salon, and Arms Control Today. I spent 15 years at the Washington Post and washingtonpost.com, where I was World News editor.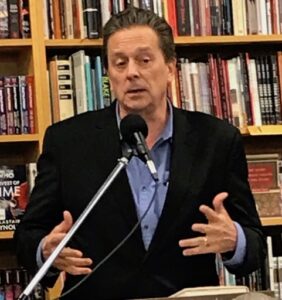 All told I've spent an eventful 35 years in Washington journalism.
I've started out investigating the CIA's role in Central America in the 1980s. I moved on to the racial politics of George H.W. Bush, I exposed Oliver North's favorite drug trafficker in the Post and celebrated about the late great singers Eva Cassidy and Chuck Brown. I've covered the Iran-Contra scandal, America's drone wars, the Occupy movement, the banning of cluster munitions, and the Trump-Russia investigation.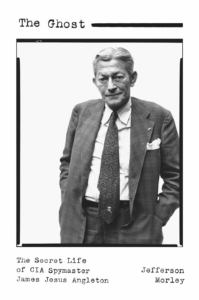 I'm the editor of JFK Facts, a blog about the assassination of President Kennedy. I'm the plaintiff in Morley v. CIA, a Freedom of Information Act lawsuit concerning certain JFK assassination files, in which Justice Brett Kavanaugh issued a key decision.
Along the way, I've written three books about the CIA. Our Man in Mexico is a biography of Winston Scott, CIA station chief in Mexico in the 1960s. CIA & JFK: an ebook compilation of my journalism about the agency's assassination files.
My latest book, The Ghost, is a biography of James Angleton, the brilliant and paranoid chief of CIA counterintelligence from 1954 to 1974.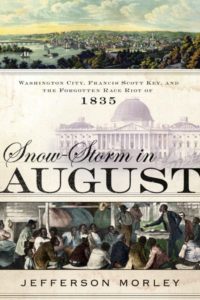 My passion is to find and tell true stories that reveal the workings of power in American.  For example, my 2012 book, Snow-Storm in August, tells the story of what happened when the antislavery movement came to Washington in the 1830s and challenged District Attorney Francis Scott Key, the famous author of the Star Spangled Banner.  Spoiler alert: You'll never hear our national anthem in the same way again.
You can buy my books here.
I am a Fellow of the Independent Media Institute, which supports The Deep State news blog project.
---