Jefferson Morley | July 14, 2019
JFK Confronted Israel Over Its Secret Nuclear Program 
Avner Cohen and Bill Burr are two of the best historians on the secret Israeli nuclear program of the 1960s, which made Israel the Middle East's first nuclear power.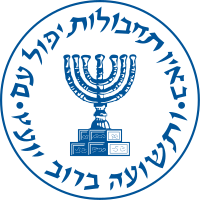 It almost didn't happen. In a brief for the non-profit National Security Archives and an article for Haaretz.com,Cohen and Burr explain that the program was almost shut down. President John F. Kennedy confronted Israeli leaders in the summer of 1963 demanding stringent inspections.
Throughout the spring and summer of 1963, the leaders of the United States and Israel – President John F. Kennedy and Prime Ministers David Ben-Gurion and Levi Eshkol – were engaged in a high-stakes battle of wills over Israel's nuclear program.
The Israelis resisted because they were determined to secretly build their own nuclear arsenal while pretending otherwise to the Americans and the international community. Kennedy was assassinated in November 1963 and President Lyndon Johnson never pressed the issue.
As I recounted here last month, Mossad masterspy Rafi Eitan would go on to mastermind the theft of several hundred pounds of enriched uranium from a U.S. facility in the mid-1960s. With the fissile material in hand, Israel produced its first bomb in 1967 or 1968.
(I tell the story of the CIA's perspective in the is power struggle in my book The Ghost: The Secret Life of CIA Spymaster James Jesus Angelton.)
Fifty years later, Israel is the region's only nuclear power.
Source: How a standoff with the U.S. almost blew up Israel's nuclear program – Israel News – Haaretz.com
---