Jefferson Morley | June 12, 2019
Cory Booker, the Anti-BDS Candidate
On the Campaign Trail:
On June 7, Sen. Booker sent a letter to Secretary of State Mike Pompeo urging for the State Department to exhibit US leadership in the crisis in Sudan. Booker emphasized the brutal military crackdown on peaceful protesters as unacceptable and urged the US to send a Special Representative to Sudan to assist in negotiations to prevent further bloodshed. You can read his letter in full here.
The junior senator from New Jersey has not devoted much time or effort to addressing issues of war and peace. When he does, he tends to avoid controversy more than define policy.
Booker is a favorite of Wall Street and the Israel lobby so his foreign policy views, if and when he articulates them, will probably hew closely to Washington orthodoxy.
[Do you like Cory Booker? Tell us why in the comments section. Or DM us @jeffersonmorley. We will publish your comments with minimal editing.]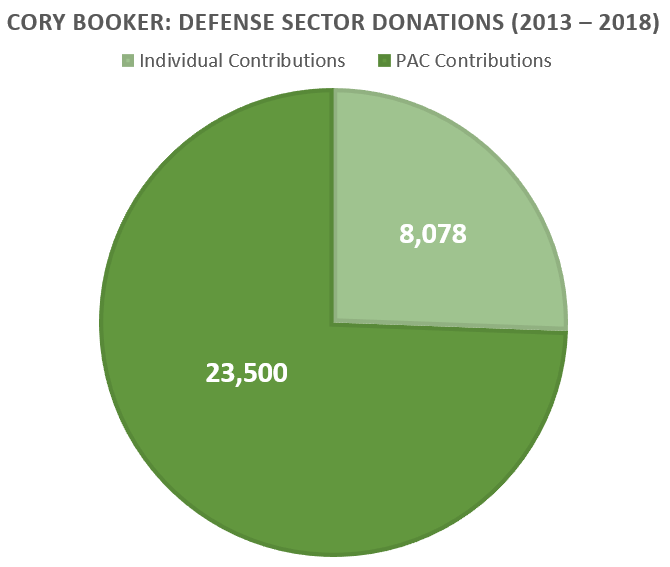 On Russia: A Hawk Among Doves
Booker sounds hawkish on Russia, following the lead of foreign policy elites who define the country as a threat.
"Putin respects strength, and we're lying down in the face of ongoing attacks. And so here you have a bipartisan bill overwhelmingly supported by Congress, and he did not use the tools in the toolbox. It's – contradicts what he said in his speech about a strong country. More important than building his wall is making sure that we have strong cyber defense because China, Russia – they cannot match us tank for tank or battleship for battleship, but they're fighting us now on the field of cyberattacks unless we fight back."

Sen. Cory Booker On Trump's State Of The Union, Russia — NPR
The more dovish position is to prioritize arms control with Russia over hostility toward Putin. Unlike Senators Kirsten Gillibrand, Bernie Sanders, Elizabeth Warren, Kamala Harris, and Amy Klobuchar, Booker did not sign a letter to President Trump objecting to the U.S. withdrawal from the Intermediate Nuclear Forces treaty.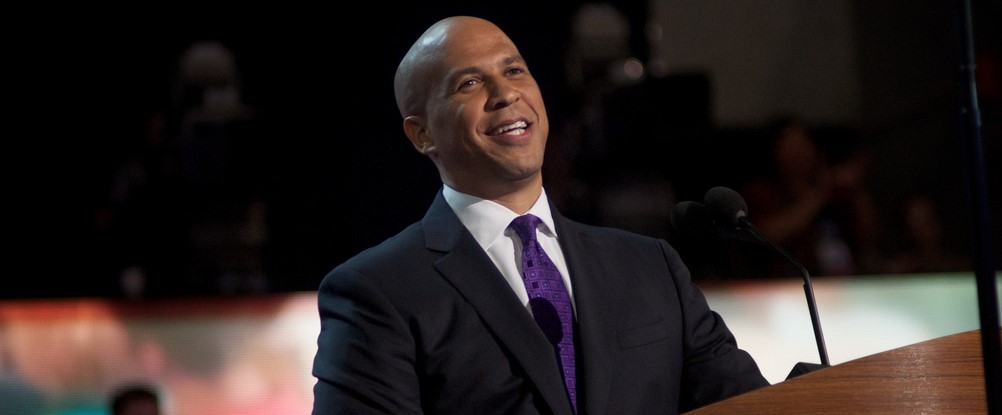 On Iran: 'An Imperfect Deal'
Booker supports the Iran nuclear deal.
"Make no mistake, I had concerns about the Iran nuclear agreement when I voted on it, but an imperfect deal with years remaining to conduct further diplomacy was and remains better than a nuclear-armed Iran."

Senate Website — 5.8.2018 Press Release
On Israel: Anti-BDS and Pro-AIPAC
Booker is friendly with the American Israel Public Affairs Committee as shown by a leaked recording of his comments to activists at the group's annual conference last month. The progressive advocacy group MoveOn called on 2020 candidates to skip the conference, and at least five of the Democrats declined to attend. Not Booker.
Booker is the only 2020 candidate who is a co-sponsor of the Israel Anti-Boycott Act, introduced by Sens. Ben Cardin and Rob Portman which seeks to discourage American companies from joining international organizations in boycotting Israel. The bill is opposed by the American Civil Liberties Union which says the law could be interpreted to allow criminal penalties for nonviolent activism.
On March 26th, Cory Booker gave a closed-door speech to the American Israel Public Affairs Committee. The Intercept received a leaked recording of what the presidential candidate said:
On the Trump-Kim Summit: Skeptical
I will always remain hopeful that a breakthrough can occur with North Korea that will end their nuclear program, stop the human rights abuses happening there, and lead to peace and stability on the Korean peninsula. I truly doubt that the outcome of this meeting puts us on a course to get there.

Senate Website — 6.12.2018 Press Release
On Military Spending: 'An Attempt to Fight the Wars of the Past'
Booker criticizes U.S military spending without ever quite saying that he would cut it. The following comments were archived from Cory Booker's campaign website:
The military threats of the future look very different than the challenges we faced in the 80s, 90s, or even just a few years ago, and America's military needs to keep up. Without a major adversary like the Soviet Union, smaller nontraditional conflicts and interventions are more likely to be the rule, even as we refocus on asserting power in the Pacific. That is why military spending should be driven by a strategy to meet future threats, rather than an arbitrary number invented for political posturing or an attempt to fight the wars of past.

Source: Cory Booker's Campaign Website
On Venezuela: No Comment.
He avoids comment.
In a brief interview on Capitol Hill, Sen. Cory Booker (D-N.J.) told HuffPost that Maduro "is alarming to me on many levels" but did not elaborate beyond that. His office did not respond to further requests for comment.

Where Democratic Presidential Contenders Stand On The Venezuelan Crisis — Huffington Post
---
Research: Daniel Ortiz
Return to Insider's Guide to the 2020 Democrats on War and Peace
---