Jefferson Morley | June 11, 2019
Rep. Gabbard on 'Wasteful Regime-Change Wars'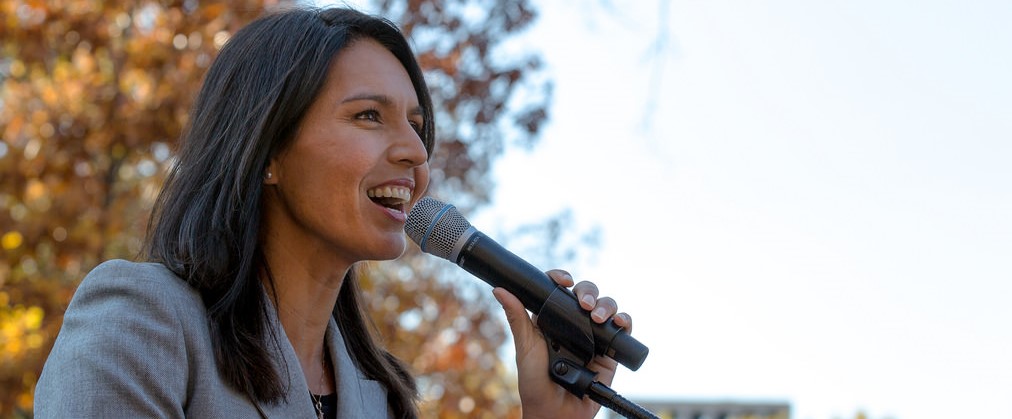 The Des Moines Register said this was the highlight of the Hawaii congresswoman's appearance at the Democratic Party's 2019 Hall of Fame event on Sunday, June 9.
"I'll bring a soldier's principle of service-above-self to the White House, restoring the values of integrity and honor and respect to the presidency," Gabbard said.
She said her priorities — like enacting "Medicare For All," improving education, rebuilding the country's infrastructure and improving its water and air — cannot happen without dealing with the cost of war.
"As president and commander in chief, I will end our foreign policy of waging wasteful regime-change wars that have taken so many lives, that has cost us trillions of taxpayer dollars and undermined our national security," Gabbard said.
Source: https://www.desmoinesregister.com/story/news/elections/presidential/caucus/2019/06/09/iowa-democrats-2019-hall-fame-each-candidates-best-moment/1386734001/
---