Jefferson Morley | May 10, 2019
Venezuela's Descent: From Shopping Mall to Torture Prison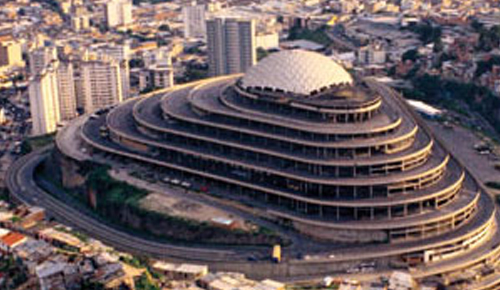 El Helicoide, The Helix, is part of the DNA of Caracas, the capital city of Venezuela. Dreamed up by three architects in the 1950s, El Helicoide was supposed to be a drive-through shopping mall for the country's aspiring petro-oligarchy. Built on a hill in the heart of Caracas, the dramatic ocean liner-like edifice "embodied Venezuela's dreams of modernity, power and influence."
So said The Guardian in 2017.
Today, its crumbling concrete shell houses the headquarters of Venezuela's intelligence services and the country's most notorious political prison. It has become a symbol of national decay, bankrupt dreams and faltering democracy.
El Helicoide is home to the Bolivarian National Intelligence Service, known as SEBIN.
Hundreds of political prisoners are held In a prison on the lower floors known as La Tumba, or The Tomb. Torture is routine, according to the testimonies of those who have passed through it and emerged alive. In June 2018, U.N. investigators concluded some of the worst human rights abuses in Venezuela "took place on the premises of the SEBIN."
Ill-treatment and torture documented included electric shocks, severe beatings, rape and other forms of sexual violence, suffocation with plastic bags and chemicals, mock executions and water deprivation.
In February, the U.S. Treasury Department sanctioned three senior SEBIN officials, including director-general Manuel Figuera. According to opposition sources, Figuera oversaw "mass torture, mass human rights violations, and mass persecution against those who want democratic change in Venezuela."
But that doesn't mean the United States won't do business with him. During last week's failed uprising, Figuera declared his support for opposition leader Juan Guaido and fled the country. His successors remain in power.
This BBC interactive graphic takes you inside El Helicoide today.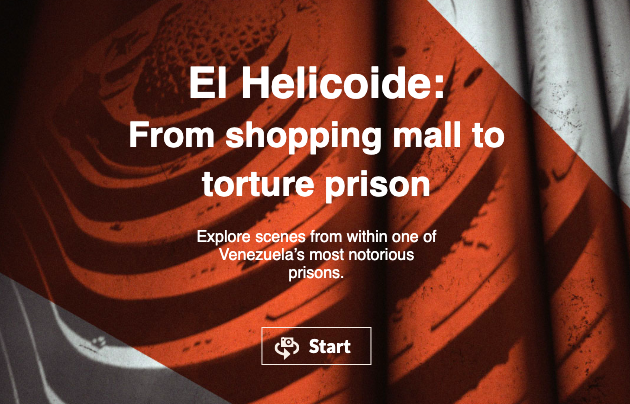 ---