Jefferson Morley | April 16, 2019
Eric Swalwell Runs on Intelligence Credentials
The four-term northern California congressman is the Ranking Member of the panel's CIA subcommittee, which gives him access to more information than most. When talking about issues of war and peace he rarely fails to mention his work on the House Permanent Committee on Intelligence.
[Do you like Eric Swalwell? Tell us why in the comments section. Or DM us @jeffersonmorley. We will publish your comments with minimal editing.]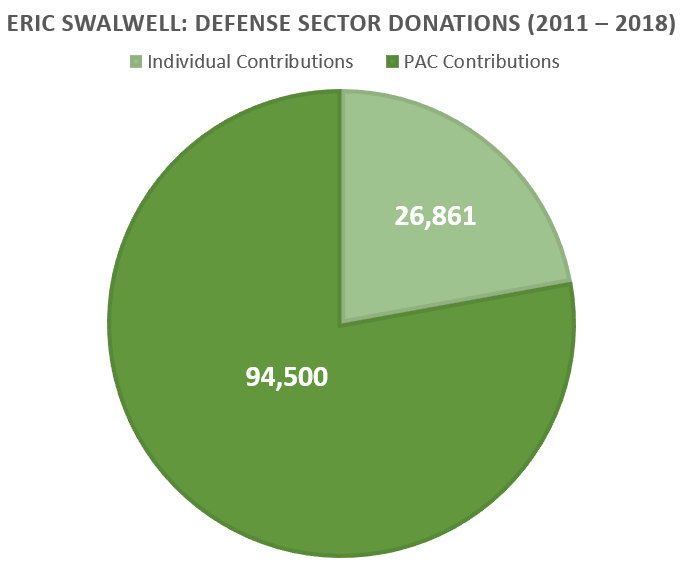 On Russian 'Collusion':
"To that I would say the only person who has made false statements about Russia is Donald Trump," Swalwell said on MSNBC. "And I stand by what I said about seeing evidence of collusion and if he has a problem with that, he can sue me. And I promise you I would win in court."
Swalwell, a member of the House Intelligence Committee, said in a March 2018 interview on CNN saying, "In our investigation, we saw strong evidence of collusion."
Eric Swalwell won't back down from Trump-Russia collusion claims: 'He can sue me' — Washington Examiner
Intelligence Committee Work:
"Russia's escalating aggression threatens American servicemembers in the Middle East and hopes for stability in the region. I urged Russia's Foreign Ministry leaders to work with the U.S. military to keep Russian planes away from ours. Any engagement, intentional or unintentional, could draw both of our countries into unnecessary conflict. I also encouraged Russia's leaders to come to the table and help broker a political solution to the Syrian conflict."

Swalwell Returns from Intelligence Committee Trip to Russia — Press Release

"[Trump] certainly acts on Russia's behalf, Jake … and when I look at the evidence, I see that this person's family met with the Russians who offered dirt on Hillary Clinton. He was in a room where Roger Stone where Roger Stone called him and said that WikiLeaks was acting on his behalf and releasing more dirt. He stood on a stage and told the press "Russia, if you're listening, keep hacking," and every time he was confronted about it, he lied and lied and lied. And it's not just that he acts on Russia's behalf Jake, he also acts like Russia's leader. He attacks our free press, he acts in such a lawless way … and he puts his family in charge and in positions of power. So he acts on Russia's behalf, acts like Russia. I think the American people deserve a leader who shares our values, not Russia's.
On Israel:
Swalwell joined the House Israel Anti-Boycott Act on April 5, 2017 as a co-sponsor.
On Iran Nuclear Deal:
The world cannot permit Iran to have a nuclear weapon. As a member of the House Intelligence Committee, I am keenly aware of the threat Iran poses to the United States and our closest ally in the Middle East, Israel. Next month, Congress will vote on the Iran nuclear agreement, an effort to prevent one of the world's most evil regimes from having the world's most dangerous weapon. After participating in classified briefings, asking tough questions of the Obama administration, meeting with proponents and opponents, and listening to my constituents, I have concluded this agreement is the best available opportunity for a nuclear-weapon-free Iran.

Eric Swalwell: Why I will vote for the Iran nuclear agreement
On North Korea:
On China:
As we know, [the cybersecurity] threat is very real. Networks are being attacked constantly, by a variety of different actors and for different reasons. For example, there is evidence that Iran has targeted our financial institutions, and China is out to steal one of the best drivers we have of economic growth, our intellectual property.

Rep. Swalwell Discusses Need for Strong Cybersecurity Legislation at Science, Space & Technology Committee — Press Release
Research: Daniel Ortiz
Return to Insider's Guide to the 2020 Democrats on War and Peace
---