Jefferson Morley | April 10, 2019
Kirsten Gillibrand, Hawkish Critic of Endless Wars
On the Campaign Trail:
——————-
Profile:
The junior senator from New York says "America needs a strong and strategic foreign policy, not endless wars."
Gillibrand combines opposition to U.S. military intervention in Afghanistan, Yemen and Syria with hawkish positions on Venezuela and Iran.
[Do you like Kirsten Gillibrand? Tell us why in the comments section. Or DM us @jeffersonmorley. We will publish your comments with minimal editing.]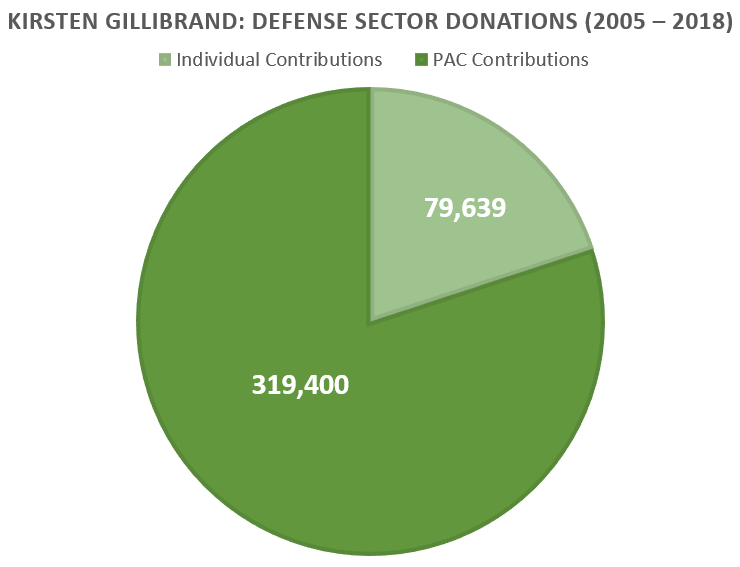 On Afghanistan:
She favors U.S. withdrawal.
"America cannot afford an endless war in Afghanistan," Gillibrand said. "After nearly a decade at war, with still no equal commitment from the Karzai government, and after all the lives we've sacrificed and the billions we've spent on this war, it's time to start bringing our troops home."

Sen. Kirsten Gillibrand Presses Administration For Clear Withdrawal Plan From Afghanistan — Huffington Post
On Syria:
Unlike Hillary Clinton and many in the foreign policy establishment, Gillibrand opposed arming the anti-government rebels.
I don't think arming the [Syrian] rebels in this instance is necessarily going to be productive.

CBS News
On Yemen:
Saudi Arabia is using American-made bombs to terrorize Yemeni civilians with airstrikes that have killed thousands of civilians – and millions are without food and access to medical care. The Senate must do everything it can to end this humanitarian crisis.

Facebook
On Arms Control:
Gillibrand is not a Russia hawk. She was one of 26 senators who opposed Trump's decision to leave the INF Treaty. The letter (which was also signed Bernie Sanders, Elizabeth Warren, Kamala Harris, and Amy Klobuchar) stated:
A collapse of the INF Treaty and failure to renew New START would lead to the absence of verifiable limits on U.S. and Russian nuclear forces for the first time since the early 1970s. We ask you to reverse the recent course set by your administration and instead point our nation back towards stability.

Kirsten Gillibrand's Senate Website; Press Release — 12.13.2018
On Venezuela:
Gillibrand supports the Trump administration's sanctions on Venezuela.
"Senator [Kirsten] Gillibrand (D-N.Y.) supports working with our allies to recognize Juan Guaidó – who was legitimately elected – as the interim president under the Constitution until Venezuela can hold new elections," said Meredith Kelly, communications director for Sen. Gillibrand's presidential exploratory committee. "And while she believes economic sanctions are the appropriate response to achieve this, she does not support sending troops to Venezuela."

Where Democratic Presidential Contenders Stand On The Venezuelan Crisis — Huffington Post
On Israel:
Senator Gillibrand withdrew as a co-sponsor from the Senate Israel Anti-Boycott Act on August 1, 2017 for 1st Amendment concerns.
On Iran:
While she opposed the Trump administration's decision to withdraw from the Iran nuclear deal, she co-sponsored a bill introduced by opponents of the deal.
By walking away from the Iran Deal, President Trump has made a shortsighted, dangerous mistake. The deal gave us the ability to aggressively monitor and verify Iran's behavior. This move only opens the door to Iran going back to developing a nuclear weapons program.

Twitter
She was a co-sponsor for the Iran Sanctions Loophole Elimination Act which sought to deny the Iranian government access to its foreign exchange reserves.
In the Eyes of 'the Blob' and the Secret Intelligence Agencies:
President Gillibrand would probably be acceptable to policymaking elites, intelligence chiefs, and military leaders in the same way Obama was. Like Obama, she resists calls to use U.S. military force but otherwise does not advocate fundamental change in the national security system.
Research: Daniel Ortiz
Return to Insider's Guide to the 2020 Democrats on War and Peace
---