Jefferson Morley | February 9, 2019
'Paint the X:' Fallen Cryptological Technician Targeted ISIS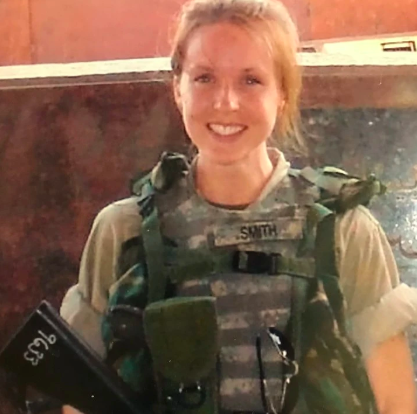 Shannon Kent was one of four Americans killed in a suicide bombing in Syria last month. The New York Times profiles her work as cryptological technician who worked linked the National Security Agency to the Syrian battlefront.
She was an intelligence officer.
Cryptology is code breaking; sigint is signals intelligence, like intercepting and interpreting phone calls and other communications; humint is human intelligence, the art of persuading people, against their instincts, to provide information.
She served on the front lines, where things get kinetic.
"Her job was to go out and blend her knowledge of cryptology and sigint and humint to help the task force find the right guys to paint the 'X' on for a strike or a raid," her husband said.
She was ready for war.
Kent spoke a half-dozen Arabic dialects and four other languages. She was one of the first women to complete the rigorous course required for other troops to accompany Navy SEALs on raids. She could run a 3:30 marathon, do a dozen full-arm-hang pull-ups and march for miles with a 50-pound rucksack.
Source: Her Title: Cryptologic Technician. Her Occupation: Warrior. – The New York Times
---